Eski Ye Amanat – Short Film to Promote Eye Donation
Title: Eski Ye Amanat
Director: Rohan Gokhale
Languages: Hindi
Duration: 3:20 min.
Year of Production: 2015
Country: India
The story is of a girl whose life is back to normal.She decides to go out for a day to njoy life, nature,etc.(Reason for the same why she is enjoying life is disclosed in the end)
She enjoys hills, kids playing ,etc.On the way , she gets a message from Lion Sushil Kapoor – Happy Sight first Day.(Means eye donation day)
She thanks him in return and goes to a kids home where these do not have eyes(without eyes).She enters there , enjoys with them , spends time with them , gives them chocolates till she tries to give a chocolate to a blind kid.
While giving him , it falls down from his hand.While she picks it up to give him , she notices her past(flashback revealed)
1.She remembers herself in the same place as she had lost her eyes a few years ago.
2.In her place her brother was giving her the chocolate when she was blind.
3. She herself was a student of this school when she was blind. so she is very attached to this blind school
Cut to 5 years flashback.
She remembers how she didnt tak care of her eyes and in turn lost her eyes in car accident.
One day while walking and crossing the road , lion sushil kapoor sees her strugg;ling to cross.He immediately helps her to crooos the road and takes her in the car to Lions eye hospital for a regular check up.Few days later, he helps her getting her back with an eye donation through the hospital.
Her eyes are back thanks to him.
Cut to present, she sees the kid and hugs him tightly.
Message :
We have eyes take care of them properly.But we dont do it and misue it leading to problems.
On the other hand, ppl who dont have eyes are struggling to have one but yet living liffe.
Also, eye donation is a very important thing .So , plz donate ur eyes.
5 Million people are waiting for Eye Donation.
5 Million people, whose live could be enlightened only by the cornea through eye donation. However, it is not very hard to get cornea through eye donation, the only thing required is to make efforts to develop awareness among people in this direction.

Drishti Creative Contest (http://drishti.org.in)
Every year antardrishti under the name "Drishti", organise creative contest to promote eye donation in four category (Short Films, Posters, Design, and Audio Jingles).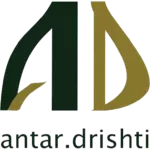 Antardrishti (http://antardrishti.org)
Antardrishti – a social development organisation is committed to the cause of blind people in our society. Towards this we had made a humble beginning in 2006. It is registered as a Public Charitable Trust under Indian Trust Act, 1882. In our country, after the so long time after Independence still people are suffering from blindness due to lack of proper information and treatment. In similar way the person who becomes blind or losses his eyesight is not able to connect himself with the main stream of society due to lack of proper information and encouragement. Antardrishti stand with #Eye Care, #Eye Donation and Empowerment of #Visually Impaired.
Need of the hour is to raise awareness level of the society towards eye care, eye donation and empowerment of blind people.