iCare info
a monthly newspaper to promote issues related to eye care, eye donation and empowerment of visually impaired
Four days long seminar for eye specialists was organized in Agra through All India Ophthalmologic Society. AIOC 2014 (All India...
I am Neha Agarwal a graduate currently working in IBM India. I am armed with a multi faceted array of...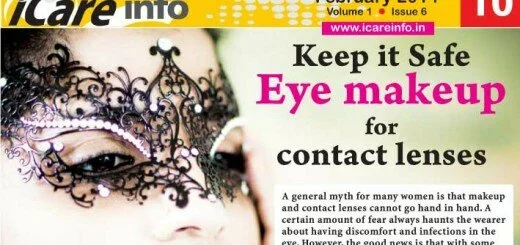 A general myth for many women is that makeup and contact lenses cannot go hand in hand. A certain amount...
I am Amit Bhatt from New Delhi, India. I belong to a Brahmin Garhwali family and I was borne and...